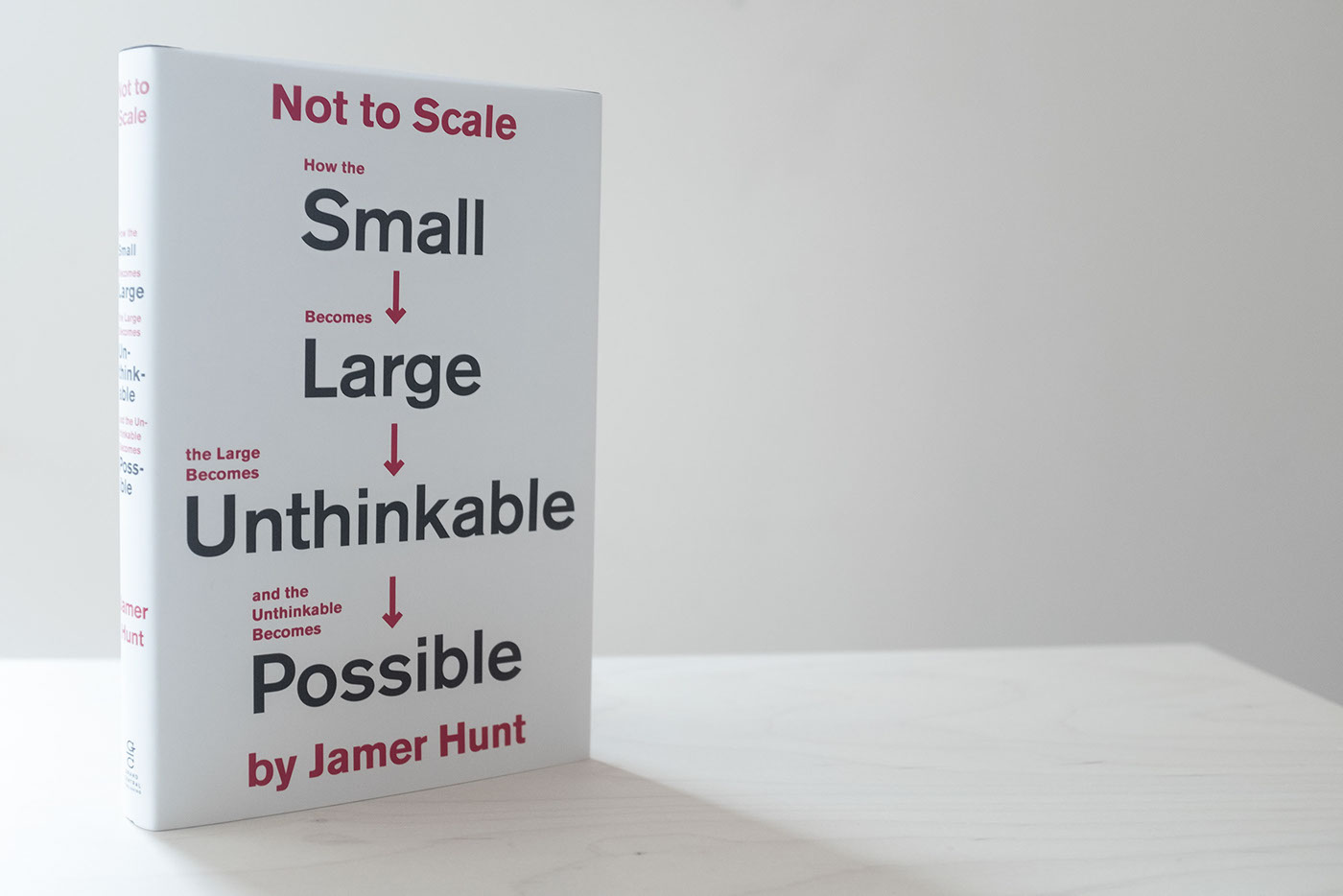 reactions
"This incredibly insightful book was a revelation that got my brain cells dancing. What a delight! Jamer Hunt's captivating stories of the power of scale provides exploding breakthrough clarity that we could all benefit from."
Bruce Nussbaum, Mentor in Residence NEW INC and former columnist for Business Week and Fast Company
"Jamer Hunt suggests possible tactics for us all to embrace and master ambiguity and complexity. Rigged with dangerous revelations about the limits of human understanding but also rich with faith in human ingenuity and adaptability, Hunt's book is wise, entertaining, and hopeful, a gift for all of us engaged in constructing a better present and future."
Paola Antonelli, Senior Curator of Architecture & Design and Director of Research & Development at the Museum of Modern Art
about
"Through our human endeavors we push scale: we make things bigger, faster, stronger, tinier, heavier, and more complex. But scale also pushes back. Its behaviors are often unruly and its effects sometimes subtle. Being comfortable and resilient in the face of surprising scale changes will be one of the key survival tools of the twenty-first century.
Digital revolutions have turned what was solid into quicksilver while sprawling networks have collapsed vast distances. Our new sensorium is immeasurable and ungraspable, and the phenomena that scalar changes unleash can confuse scientific instruments, unsettle one's sense of self, and confound our ability to navigate complex issues.
Not to Scale puts together into the same frame—and sometimes into the same chapter—bubble levels and garden gnomes; quantum mechanics and the Linux operating system; feral pigs and the Netherlands fallacy; and big data and tiny ants. Not to Scale is an x-ray of our present cultural moment. It offers both a diagnosis of our current condition and a prescription for navigating the complexity that scale changes create."